Whether it's bolstering employee excellence or instilling your company culture into your newest team member… Specialized programs enable your company to run at a higher level.
The success of these programs is determined by how simple and repeatable they are.
Programs must complement business operations and be implemented regularly with the right tools.
Sound like a lot of work? It sure is. We can take the load off by setting and guiding your:
Performance review creation and process, development plans and goal setting programs
Performance Management Training for Supervisors
Compensation program and linking it to role objective and deliverables
Workplace investigation procedures
Mental Health in the Workplace Program and training for supervisors
Bill 168 – Harassment and Violence in the Workplace Program & Training
Onboarding Guidelines
Download our free guide to Performance & Development questions here!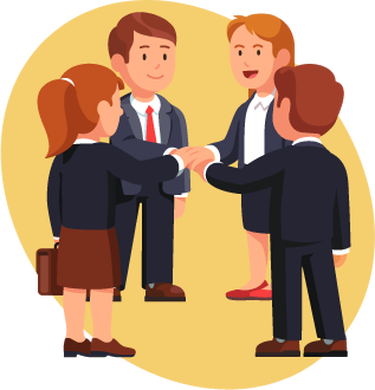 | | | | | |
| --- | --- | --- | --- | --- |
| Packages | Bronze | Silver | Gold | Facilitation only |
| Create a customized pre-boarding checklist and all documents required in the checklist. | YES | YES | YES | X |
| Administrate the pre-boarding checklist with Company contacts and ensure everything is set-up and ready for Day 1. | X | X | YES | YES |
| Create the "first day" experience and all documents required for the day. | YES | YES | YES | X |
| Facilitate the "first day" experience. | X | YES | YES | YES |
| Create the "first week" experience and all documents required for the week. | YES | YES | YES | X |
| Administrate the "first week" experience with daily "check-ins". | X | X | YES | YES |
| Create the 30 day and 90 day feedback forms. | YES | YES | YES | X |
| Facilitate 30 day and 90 day feedback sessions. | X | YES | YES | YES |