Marijuana in the Workplace
As of October 17, 2018, The Government of Canada announced the legalization of recreational use of marijuana. This significant change to the legal status of marijuana raises significant concerns, questions and challenges for Canadian employers. In this blog post, we are going to provide a summary of what you need to know about marijuana in the workplace.
Does the legalization of recreational marijuana mean that employees can utilize marijuana in the workplace or during working hours?
Workplace Health & Safety is an important responsibility of any employer. They are obligated to ensure the health and safety of all employees at work. Marijuana usage can provide significant safety concerns for employers. Someone who is impaired may have difficulty completing their work tasks safely and may put themselves, their coworkers and the public in danger.
Employers have the right to set rules for the recreational use of marijuana in the workplace in the same way they set rules for alcohol. This may include prohibiting the use of recreational marijuana at work or during working hours as well as prohibiting employees from attending work while impaired. Your employee policies should include this and can be enforced using your progressive discipline policy.
What are the rules related to marijuana in the workplace?
As the legalization of marijuana is relatively new, there are still legislative changes that are being implemented and changed.
There is currently no specific provision in the Canada Labour Code addressing the use of drugs and alcohol in the workplace. However, the Labour Code does require that employers develop and implement Hazard Prevention Programs protecting employees from workplace hazards. These may include policies which relate to impairment in the workplace, including drug and alcohol usage.
The Cannabis Act itself includes amendments to the Non-Smokers' Health Act. This includes the prohibition of smoking cannabis in workplaces to protect non-smokers from second-hand smoke in federally regulated workplaces.
Under the Canadian Human Rights Act, employers have the obligation to accommodate an employee who has identified as having a disability, injury or disease. This includes both usage of prescribed cannabis for medical purposes as well as substance dependence. This accommodation does have limitations including if it provides undue hardship to the employer. However, it is advisable to seek legal counsel for any grey areas regarding what is considered undue hardship in your business.
A prescription for medical marijuana does not entitle an employee to be impaired at work, compromise their safety or the safety of others. It also does not excuse them from unexcused absences or arriving late to work. The employer is required to attempt to find a suitable workplace accommodation for disabled employees who have a prescription for medical marijuana in the same way they would for other medical drug prescriptions.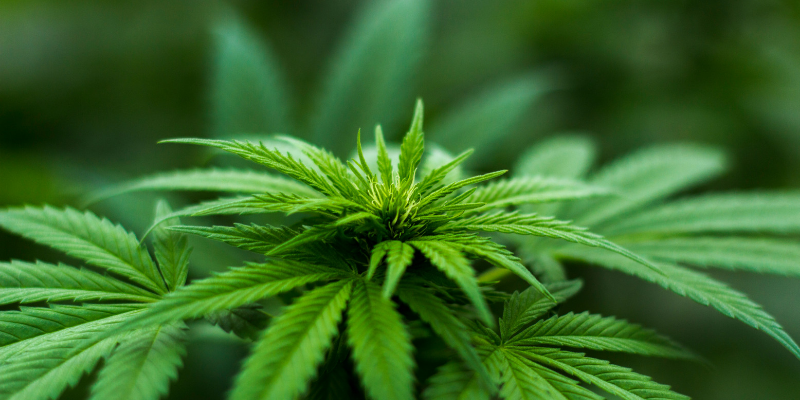 Can I Implement Marijuana Testing in the Workplace?
Testing for drug and alcohol use remains one of the most controversial issues in Canadian workplace law. This is not a black and white issue and there are conflicting opinions that focus on the issues of preserving individuals' human and privacy rights but ensuring safety for employees and the public.
Not every employer is legally able to test for drug and alcohol use unless they deem is to be important for safety. Safety-sensitive positions which could result in direct and significant risk of injury to the employee or others are more likely to be able to test for impairment in specific situations. Random testing is generally permissible where the potential safety benefits outweigh potential privacy rights for the employee. It is advisable to seek legal counsel prior to implementing drug testing in the workplace.
It is important to acknowledge that if an employee does test positive to drug testing, the employer is still required to meet accommodation duties to the employee.
As an alternative to drug testing, The Canadian Human Rights Commission recommends that for non-safety sensitive positions, employers use observation, supervision and frequent communication as a way to recognize when an employee is impaired.
What steps should I take to ensure I am compliant?
To begin we would recommend the following steps:
Firstly establish both the physical and psychological hazards of impairment caused by cannabis in the workplace
Work with employee representatives to develop, implement and evaluate a hazard prevention program to monitor and prevent hazards or marijuana use in the workplace.
Create & implement workplace policies on substance use and impairment in hazard prevention programs when the use of cannabis represents a hazard.
When establishing the drug and alcohol policies, these must be focused on addressing health and safety in the workplace but also include the duty to accommodate disabled employees using prescribed medical marijuana.
Looking to implement zero tolerance workplace policies for marijuana use will likely become unenforceable in the future. To accommodate an employee who uses medical marijuana, you can look to existing practices developed for accommodating any employee who has been prescribed drugs that may also impact their work. For non-medical marijuana policies, look to existing practices related to use of alcohol, other prescription drugs or cigarettes.
For workplace accommodations, these will depend on the type of work the employee is completing. As with all accommodation requests, you should request medical information from the employee's doctor, or seek the assistance of an independent medical examiner where there are questions about the employee's fitness for work, and what will be an appropriate accommodation for them.
Contact Essential HR today for assistance in establishing compliant workplace policies for your business or download our list of recommended policies.
Comments